As a designer I'm increasingly using software/applications and services to make better use of my day so that I can spend more time, doing what I should be… designing.
So I though it might be interesting to share what applications and services I use day to day outside of the design packages.
I'd also be interested in what you use as part of your working day, please do add them to the comments as I'm open to new services and ways of working. But for now here's my current list…
—————————————————————————————————————————————————————

Jam answer service – Like many freelance designers it's just little old me here at Dot Design, I do the quoting, the marketing, update the website, work on the projects and answer the phone. Because I'm doing all of these things or when out of the office I can't always answer the phone, unfortunately.
This is where an answerphone service helps me, they answer the phone when needed and take details and a message in a very professional manner and in the name of my business, I can then call back asap. I'm currently using the Pay As You Go option but there are larger more involved packages which I'm currently considering such as their PureJam package.
—————————————————————————————————————————————————————

Things – A great little app for keeping track of my 'to do's' at any given time, you can schedule deadlines for set tasks, set reminders and alerts. Also syncs with my iPhone and so that when out and about I can log things that need doing as and when I think of them. There is also the huge satisfaction in ticking these things off once completed.
———————————————————————————————————————————————————————

Evernote – an application for taking screen shots of design inspiration, research, anything that is of interest to me, keeping notes and making those easily searchable at a later date. There is a desktop and iPhone version. I find this really helpful for putting together scrapbooks for future use and general ideas be them design related or otherwise.
———————————————————————————————————————————————————————



Pearl – I've recently started using this CRM to better manage contacts, invoices and accounts. It is excellent so far though I've only been using it for a short time I see it as being very handy in saving time on these everyday tasks and keeping on top of paperwork in one place. You can invoice directly from the browser, it keeps track of outstanding invoices.
———————————————————————————————————————————————————————


———————————————————————————————————————————————————————


Skype – Though not a time saving piece of software as such it is a cost saving one to my clients, they can message me and call me through Skype for free. It is something I've under used in the past but I'm increasingly using this to communicate with other designers, web developers and some clients.
Again it's just another way of contacting me but it enables those off overseas to communicate freely and build a relationship with me by ask questions before starting a project.
Feel free to drop me a message, my skype name is: dot-design
———————————————————————————————————————————————————————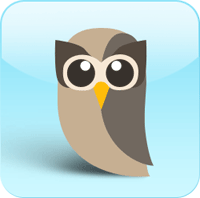 Hootsuite – A browser application I use to access and make sense of Twitter. Its very useful and easy to organise with different columns for direct messages, mentions and main stream of tweets. – Ok, some might say that Twitter eats up their time rather than saves it, this can be the case.
But I'd say that it has helped me source information and ask questions to a larger audience (3700+ some how) that I just wouldn't have had access to previously, so quickly and all in real time. I've also picked up a few new clients through Twitter as well, Follow Dot Design on Twitter here
———————————————————————————————————————————————————————



Twitterrific A very simple, easy to use app for the iPhone, this shows your twitter stream, enables me to send tweet, retweet and direct mail from the iPhone, I've found it very useful and intuitive in its layout.
———————————————————————————————————————————————————————



Linkedin – I've been using this app for the iPhone for around a month now and its excellent, in fact I'd go so far as to say it is better than the website itself. You can access your linkedin contacts, it displays a news feed and shows updates from my contacts  find out more about the Linkedin app over at Tech Crunch
———————————————————————————————————————————————————————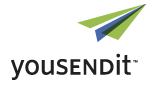 Yousendit.com This desktop application enables me to send files too large for email such as final artwork files for printer and clients. It has never let me down, you can send and receive Files up to 2 GB each, features file delivery tracking and you can send multiple files at once.
———————————————————————————————————————————————————————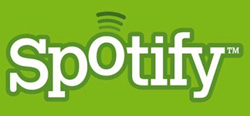 Spotify desktop application – Time saver? No.  Essential? Yes! A great free service and deserves a mention, I've been using it for at least 8 months now and their catalogue is growing everyday. Though I've started to become a little tired of the adverts every 4-5 tracks so may invest in the premium membership, this can also be accessed through the iPhone, overall a great service.
———————————————————————————————————————————————————————
Some other useful links on this subject:
Using iPhone for business? Don't miss these 11 apps
The 35 Best iPhone Apps Of The Year (So Far)