Is investing in Pay Pay Click worth it?
Google says that PPC delivers an average of £2 in revenue for every £1 they spent on Google Ads. We think that's conservative. For two of our ecommerce clients we've managed between a £6 in revenue for every £1 spend and sometimes as high as £11-£17 in revenue per £1 spent. So yes, we believe it is worth it. Screenshots below.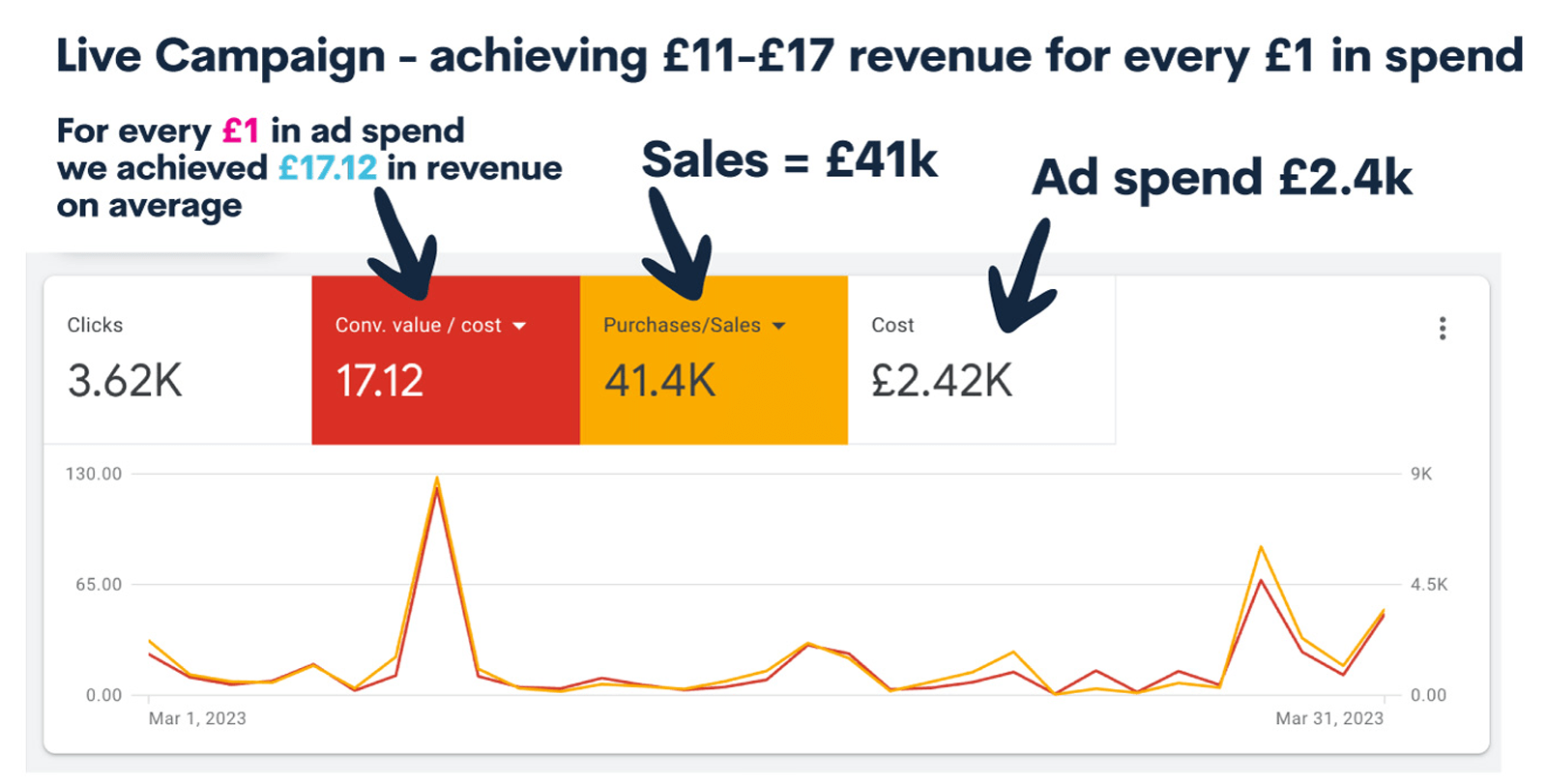 According to Google, the average ROAS is 200% across the board. On average, companies utilising Pay-Per-Click (PPC) advertising are witnessing a return of roughly £2 for every £1 invested. This positions Google advertising as one of the premier methods for both online and offline promotion.
50% of visitors landing on a retailer's website through paid advertisements have a higher likelihood of making a purchase compared to those arriving via organic links.
Ads featured on the Google Display Network potentially touch almost 90% of the entire internet audience.
Utilising retargeting techniques increases the chances of individuals investing in your offerings by up to 70%
Nearly 60% of consumers believe mobile shopping is crucial when selecting a brand
Even if users don't click on a PPC ad, the brand still gains visibility, aiding in brand awareness and recognition.
PPC can be an effective way to get visibility in search results faster than competitors, especially for new businesses or products.
PPC allows advertisers to target specific demographics, locations, and even times of day, ensuring ads reach the most relevant audience.
PPC campaigns can be tweaked in real-time based on performance data, allowing for continuous optimisation.
Advertisers can set daily and monthly budgets, ensuring they never spend more than they intend to on their campaigns.
PPC allows for retargeting or remarketing where advertisers can specifically target users who've previously visited their site but haven't converted, providing another chance at capturing that sale or lead.
Unlike SEO which takes time to build, PPC campaigns can show results almost immediately once they are launched.
Stand Out Digitally: Enhance Your Online Presence and Captivate Your Audience.
While organic search methods gradually boost your online presence, paid advertising offers immediate results.
This approach reaches potential consumers by displaying pertinent ads based on their search terms and interests.
Listings that are paid for typically surface at the top of search results, enhancing their chances of getting clicked on. Yet, it's essential to employ a well-thought-out plan to prevent excessive costs without sufficient returns, and to smartly reach users at every phase of the buying journey.
Hence, we implement paid promotions wherever the data suggests the highest potential. This might involve re-engaging with consumers who've shown prior interest in your brand, display ads that are presented on websites rather than in search outcomes, or video ads on platforms like YouTube.
Our Pay-Per-Click (PPC) management solutions refine your advertising efforts through analytics-driven targeting, ensuring you gain optimal returns for your investment.
Tangible Growth. Boosted Income.
Utilising paid ads is an excellent method to reach individuals already searching for your offerings.
However, expert handling is essential to maximise your return on investment. With years of extensive proficiency spanning the complete spectrum of paid search, our PPC and ad-management team stands ready. They leverage their understanding of user patterns along with collected analytics to craft campaigns custom-fitted to your enterprise.
This addresses consumer requirements at every phase, from awareness and deliberation to acquisition and even repeat purchase. Our services in PPC management and broader advertising are fully traceable and straightforward to assess. Benefit from clear, automated updates that keep you in the loop about your campaign's performance. To captivate user interest, elevate click rates, and surpass your financial goals, consider being a part of our continually expanding roster of paid search triumphs.
Is your business website a Ghost town?
Does your site lack a mobile-friendly design and a compelling call-to-action? If that's the case, you might be missing out on significant opportunities. We will carry out a complete website audit and evaluation, ensuring your platform is fully optimised for search engines and delivers an great user experience.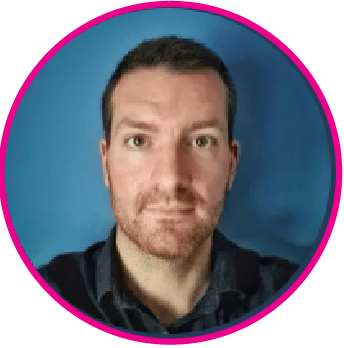 Let's have a chat - Book a 15 minute Discovery Call below