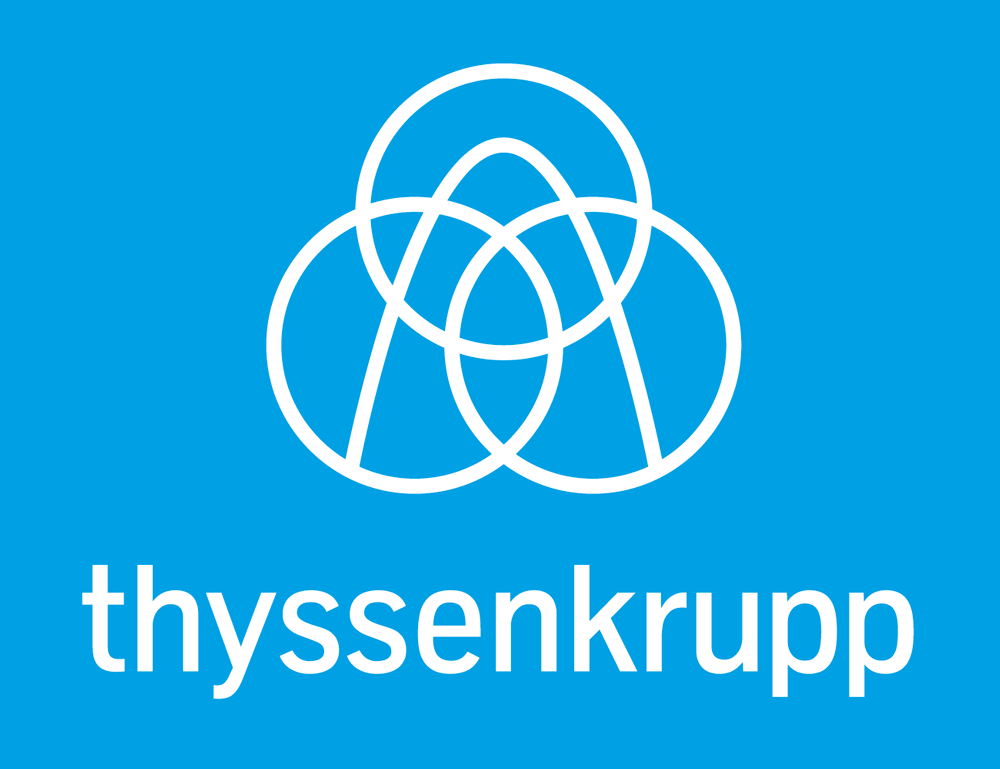 When two companies merge sometimes the resulting new logo design can be somewhat difficult. Dixon Carphone anyone? I'm guessing that in many cases trying to marry up design styles and keep both clients happy that there's an equal balance, which can be tricky.
The new logo for thyssenkrupp had to merge Thyssen with Krupp. From viewing their previous logos below you can see where the outcome has come from. It's a good marriage of the two, bringing both up to date and creating a unified logo. The white out of the blue works well, it's a clean, timeless design solution but fits in with a current flat design trend that looks set to last.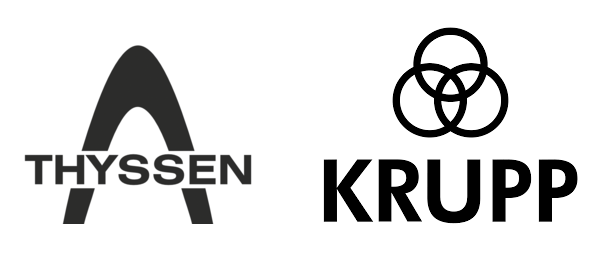 "The new logo's minimal approach is fitting for the times, dropping extraneous graphic baggage picked up during the late 1990s and early 2000s. The drawing is simple and to the point, yielding a space-age-like symbol that looks like serious engineering stuff takes place there. The wordmark uses a lighter version (or maybe a custom modification for this use) of its proprietary typeface, TKType, designed by Dalton Maag in 1999. 

Find out more about this project over at www.underconsideration.com