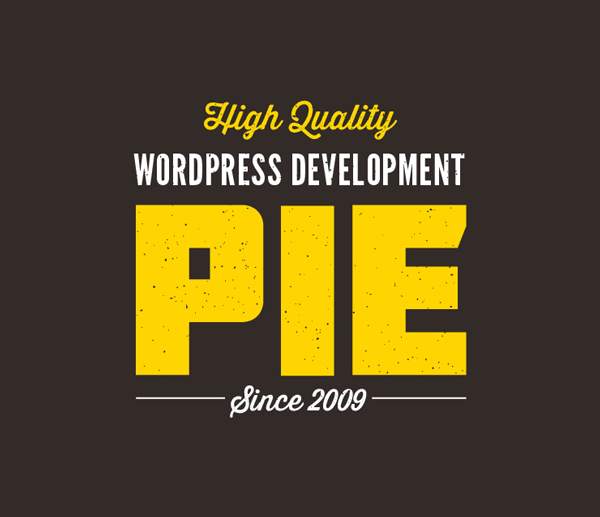 Back in 2015 we had the pleasure of working with PIE WordPress Development on a new logo and branding project. They were interested in a textured Americana look, inspired in part by Coen Brothers film 'O Brother, Where Art Thou?'.
Based on this and further discussion Dot Design looked at moodboards around that style of typography and overall look and feel. This helped establish a direction and style area to focus on.
PIE WordPress Development was born out of the original company Freelance Developer Neil Pie so it was decided we would retain the yellow from previous company identity (seen below).
Reason being this was a distinctive colour for this sector and closely associated with the previous Neil Pie branding. Previous design can be seen below and the process for this logo design can be seen at this blog post here



Below you can see a simplified version of the design process involved, although there was alot more work and refinement than covered in this post.

Initial Mood boarding
As noted before we looked at styles of Americana typography that reflected texture and more earthy tones. Alongside this we were interested in strong stacked typography that was very different to many companies branding that were in the web development sector.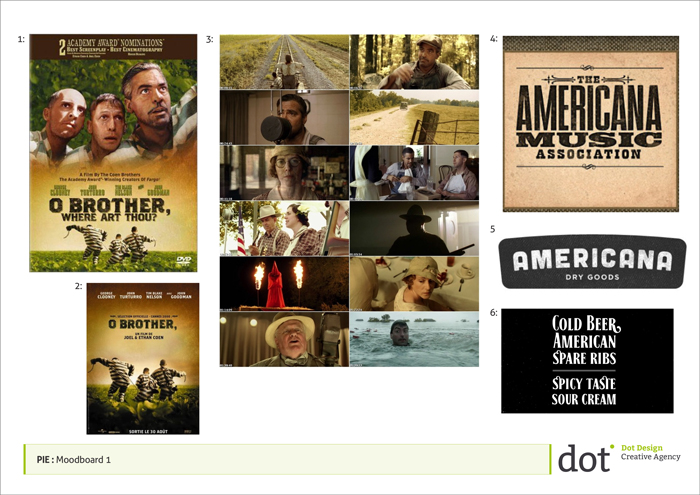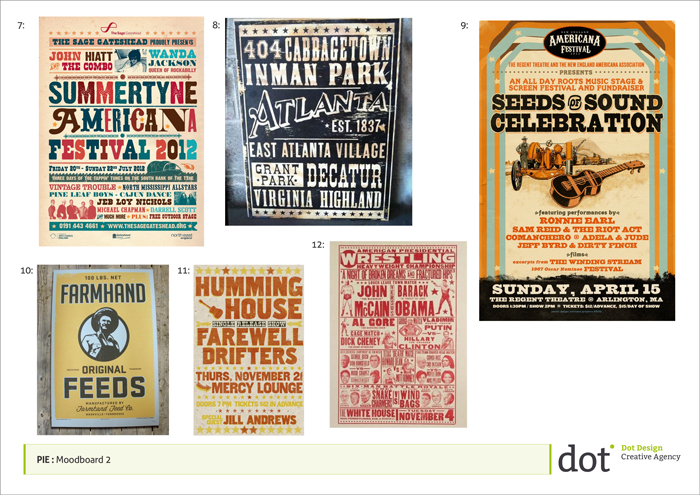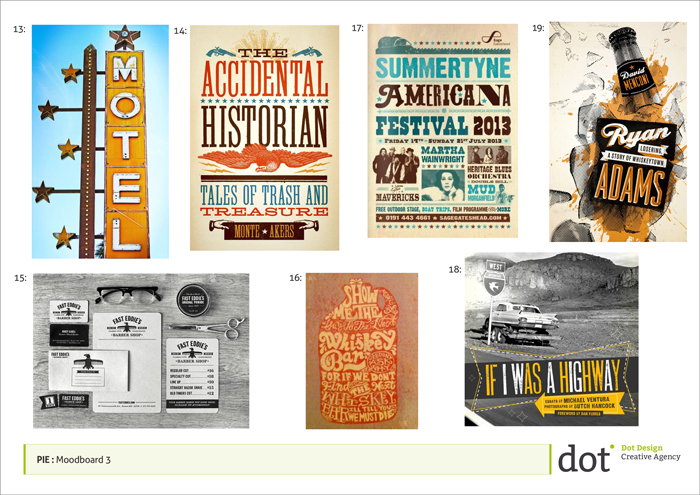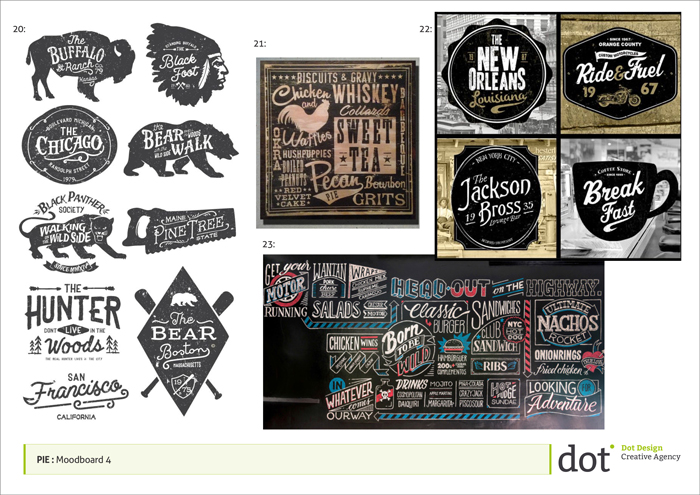 The above mood boards were discussed in detail and initial logo design concepts created based on the logo design brief.
Initial logo designs
Concept 1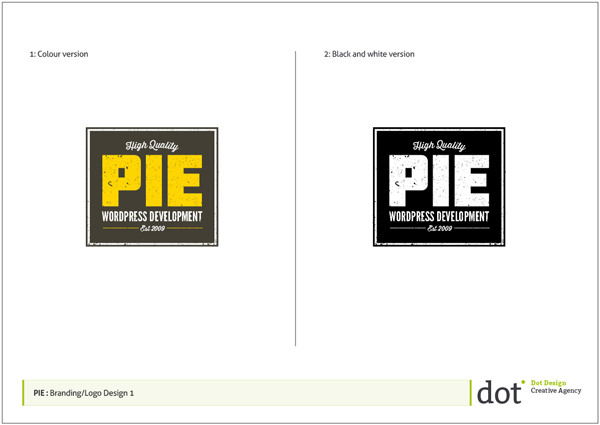 Concept 2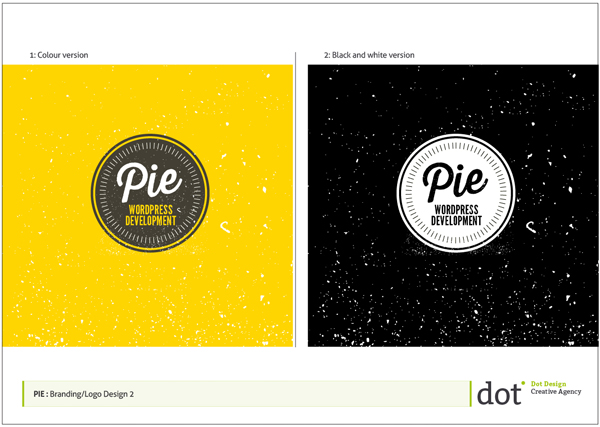 Concept 3


Concept 1 chosen for refinement and further development: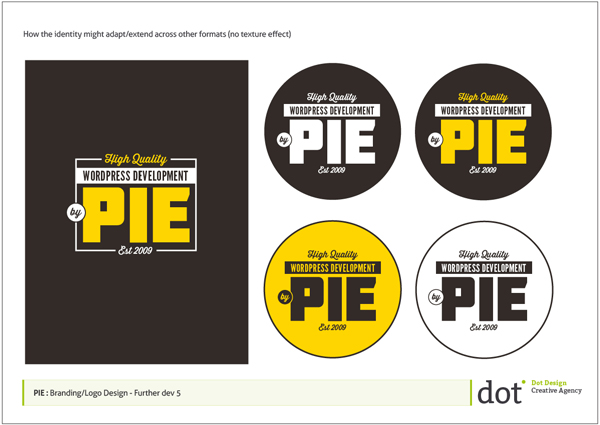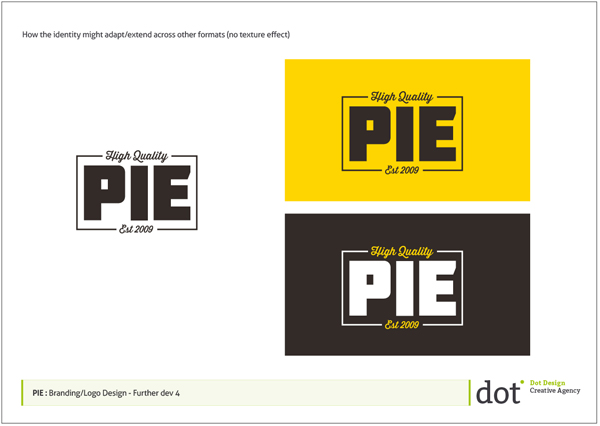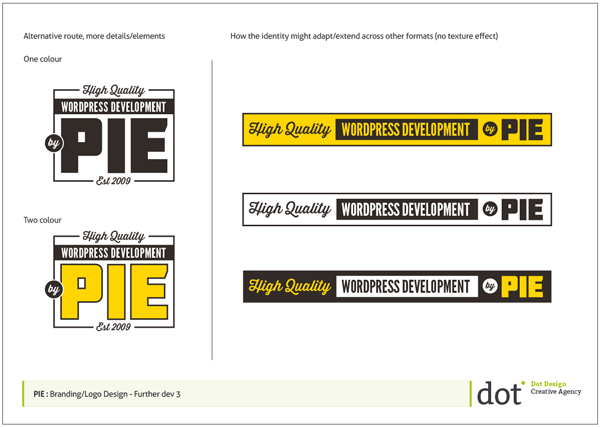 Final logo designs, various sizes, formats and colour palettes:
It was decided that a suite of logos was needed for usage across different media and platforms: