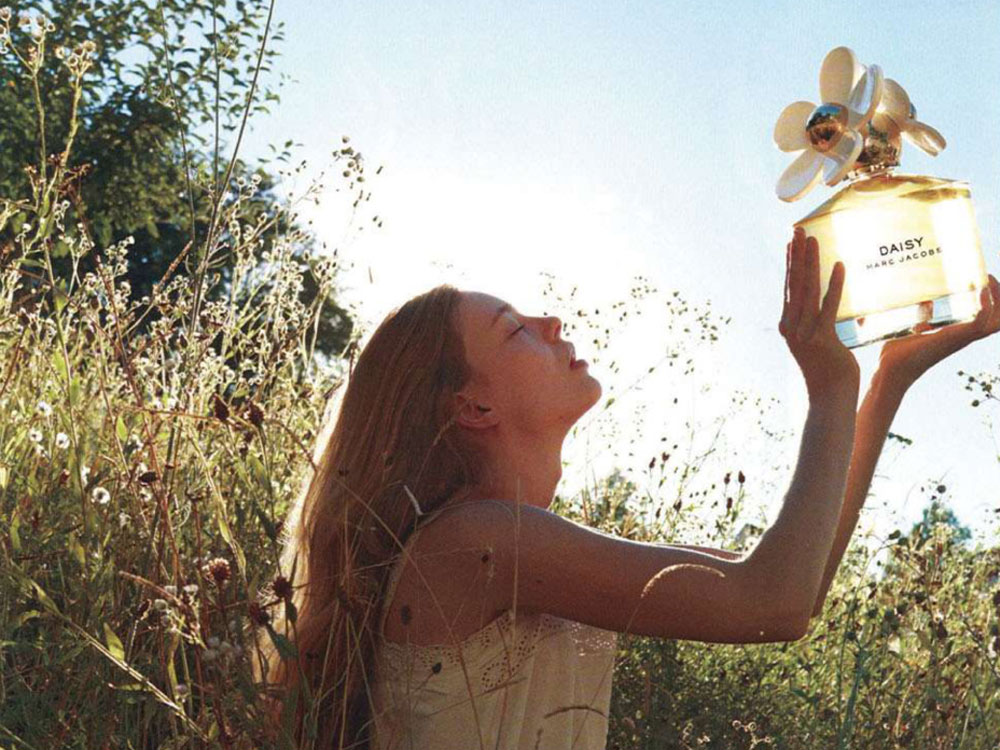 Would you exchange goods and services for positive Tweets, Facebook posts or Instagram pics about your brand? Think about it for a moment, whilst you may not be getting cold, hard cash for your products being paid via social currency does have it's benefits including spreading your brands message far and wide.
Well, paying via social media isn't as outlandish as it may appear. Food companies to fashion houses are now exchanging goods for positive social media posts.
Last weekend saw Marc Jacobs become the latest brand to test this method of payment out by hosting a pop-up shop in London's Covent Garden for his fragrance "Daisy".
The store called the "Daisy: Marc Jacobs Tweet shop" saw no money exchange hands or debit cards being swiped to make purchases but instead consumers were able to "purchase" the latest fragrance in exchange for posting on social media using the hashtag #MJDaisyChain.
Shoppers will be asked to tweet or Instagram funny, creative or outrageous posts which as well as getting them free goods on the day will also give them a chance to win a host of prizes such as purses, necklaces and perfumes from the Marc Jacobs collection. Visitors to the Tweet shop also got access to the Daisy photo and Vine booth, a Marc Jacobs nail bar, drinks, and a lounge area so they could chill out and rest those digits after all the tweeting they were undertaking.
And Marc Jacobs' are not alone, food giant, Birdseye recognised the trend of people posting foodie pics to Instagram and subsequently launched a pop-up restaurant that allowed diners to pay for their meals by just posting an image of the food online.
Kellogg's, Weight Watchers and TopShop have also all experimented with the social currency movement and had a great deal of success.
And why not? For years brands have relied on the traditional forms of advertising including print, tv and radio but with more people using social media than ever before to influence their purchasing decisions it makes sense that brands harness this powerful medium.
A 2012 Nielsen survey indicated that 92% of people trust word-of-mouth recommendations from friends and family whilst Hubspot found that that people 71% more likely to make a purchase based on referrals gathered from social media.
Brands are starting to cotton on that just aimlessly pushing out content doesn't mean that they are going to see an increase in sales or engagement. Instead, offering value to their social media following is the way forward. So whilst the concept of paying via tweet may seem a little bizarre, social currency is an evolved version of the traditional and highly effective word-of-mouth marketing method.
Another thing that brands are also realising is that the days of being able to have complete control over the images and reviews that go out in to the world are over. Consumers – and in particular users of social media now have the ability to alter perception of brands within days or even hours. So by providing a reason for consumers to put positive reviews out there gives retailers a bit of the marketing power that they had started to lose back.
But whilst using pop-up tweet stores to provide goods in exchange for social currency offers small window of opportunity for the brand in question to be able to spread the word, generate buzz and increase brand awareness, it can also have a host of potential pitfalls.
Brands who encourage people to promote them on social media in exchange for free goods run the risk of devaluing the power of a recommendation online. By giving a product (especially a high valued product) away brands are essentially buying the opinion of the poster. The more companies who take the route of social currency for goods, the faster the effectiveness of the campaigns will decline.
Brands also run the risk of targeting the wrong audience. By giving away free goods it encourages people who have no intention of shopping at the store again but are just there because something is free. Whilst it's opening the brand to people who would not normally be interested in the products or services is a good thing, brands have to consider the long term effects of such campaigns.
The obsession with social media is certainly something brands need to harness but in the long run, giving away free goods won't be the ultimate answer.