Everyone is busy these days, and small business owners are even busier.  You have things to do, places to be, people to manage and maybe no real need to employ a full-time social media manager.  That's where Dot Social comes in.

We gather information about your company, looking in detail at your services and products. Then design a bespoke program of social media promotion via Twitter, LinkedIn and Facebook. You have access to our online platform, where you can review, schedule, and edit the posts that we create.  
Need all the details?  The platform includes in-depth statistics and feedback. Within it, we track links, clicks and locations of your social media campaign/updates.  Your control panel displays this data and information in a set of interactive graphs and responsive charts that you can view at any time.
So why is it so important to have your social media managed professionally?  We have a few reasons to start with. There are now over 2 billion active social media users, with over 1,320 million of those on Facebook, 300 million on LinkedIn and 271 million on Twitter. So it's safe to say that social media is here to stay, at least for the moment.
At Dot Social, we'll make sure that your social media feeds are busy and buzzing with activity. We'll inform people about your business and promote your brand, at the same time keeping things in your own recognisable 'voice'.
We'll produce daily engaging social content about your business and your business industry, and we can also research and post tips, facts, or trivia to keep things interesting.  Our experts will initially profile your business to make sure that the information we use is the perfect mix to promote you and raise your online presence.
Remember that you are able to post as well! You are the soul of the business, and your voice should be heard. We encourage our clients to mix it up and post as little or as often as they like. For example, you can add breaking company news, or let people know about a new contract you've taken on today. New member of staff? Just log in and schedule the news to post in the easy to use control panel. You can find out much more there about the benefits of consistently using social media for business.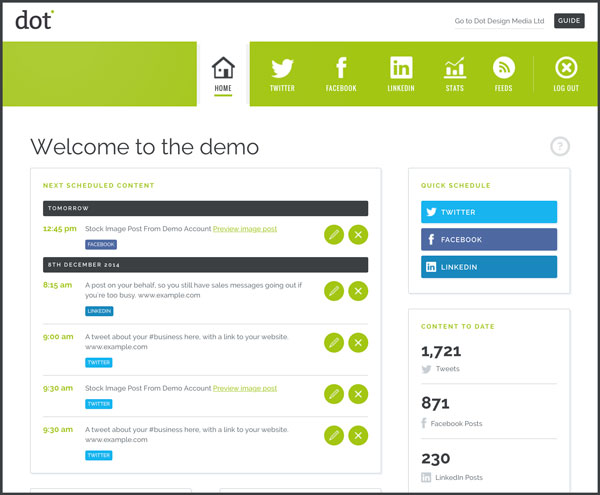 ​​
Another major reason to keep on top of your social media marketing can be summed up in a word: traffic. Social media can increase traffic to your website and help increase your Google ranking, which means more visits, which means (potentially) more sales. Social media for businesses can also give you instant positive or negative feedback, which means that you receive valuable insights from the customer's perspective. If you were to create and launch a new product and share the news on social media, you'll instantly gain your customers' feedback and thoughts.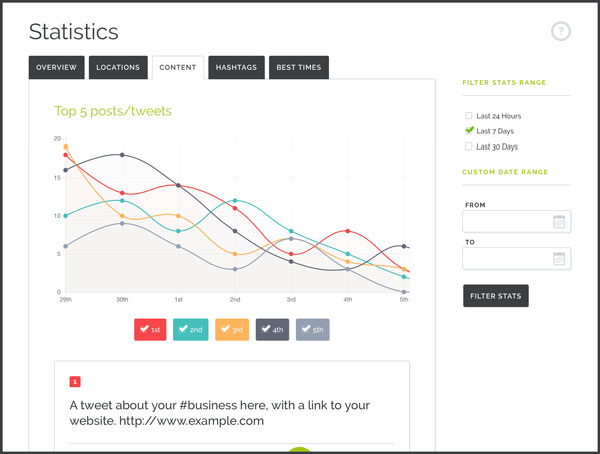 It should also be noted that there really isn't a more cost effective way to generate leads for your business than social media. Engaging in social media via updates, blog posts, tweets, sharing images etc can help you breath new life into your brand on a daily basis.  Being interactive with and responsive to your customers (or potential future customers) can give you the edge on your competition. Creating conversations, asking and receiving live feedback and making your brand 'real'.
You can check out our Social Media Packages here and feel free to have a look around our Free Demo.