Ian Walker Family Law and Mediation Solicitors
A digital upgrade
for Family Law Solicitors
Ian Walker Family Law and Mediation Solicitors
Website Design and Development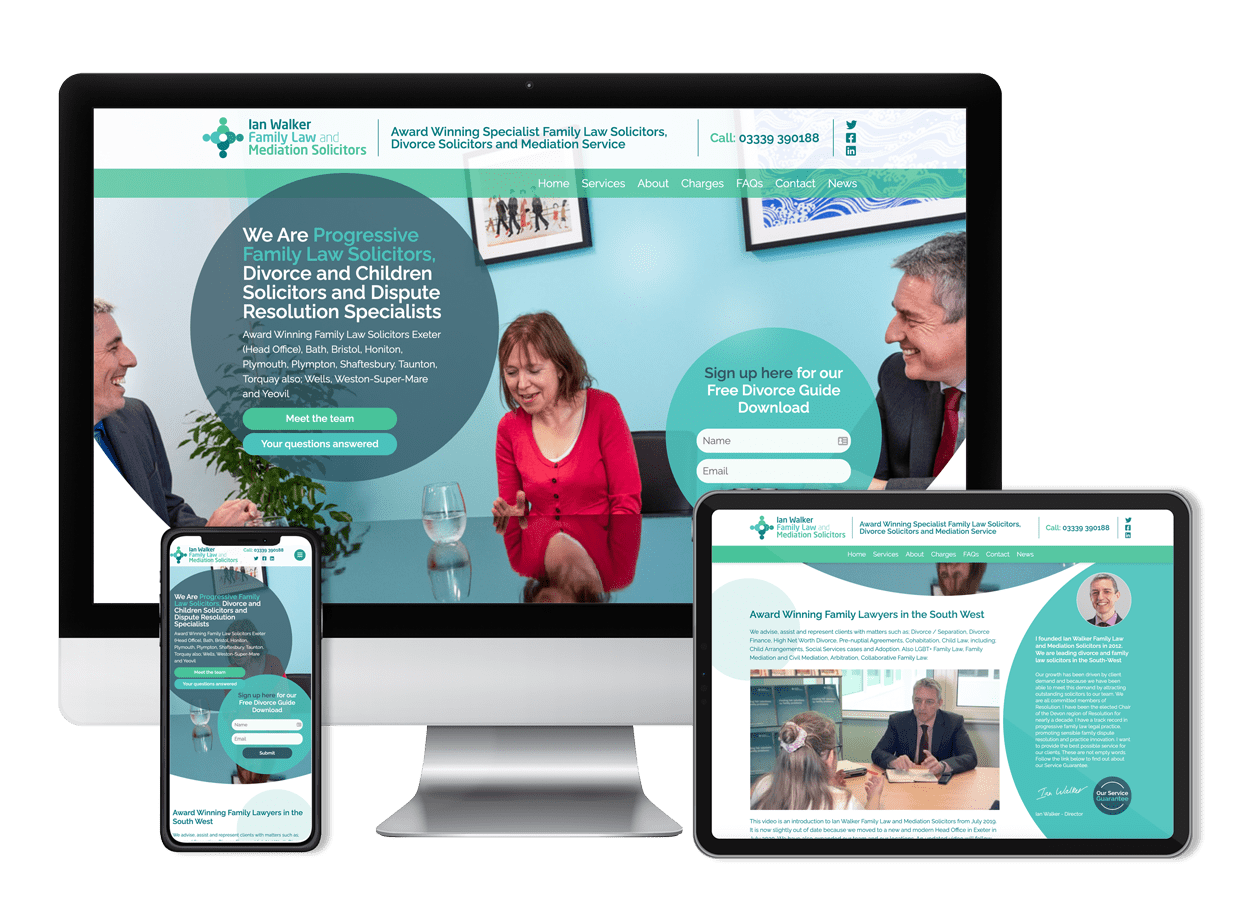 Create a fresh and visually appealing website that builds on the original brand strengths and communicates a friendly and progressive legal firm. 

Award-Winning Ian Walker Family Law are a Progressive Family Law Solicitors, Specialising in Divorce, Dispute Resolution and Child Law. Based in Exeter, Bristol, Bath, Honiton, Plymouth, Shaftesbury. Taunton, Torquay also; Wells, Weston-Super-Mare and Yeovil and growing rapidly across the South West.
We have worked with them for over 7+ years, initially on their launch branding, stationery, print materials and website design. Then in the last couple of years on their SEO, Social Media and this brand new website design and development.
Bespoke design and development
Design adapts to devices large or small to give a smooth and fluid user experience.
Mobile internet use surpassed desktop usage in 2016 so it's vitally important to consider 'mobile first'. We created responsive web design that enables web to fit the screens of different devices automatically, displaying the content in a way that boosts usability and experience.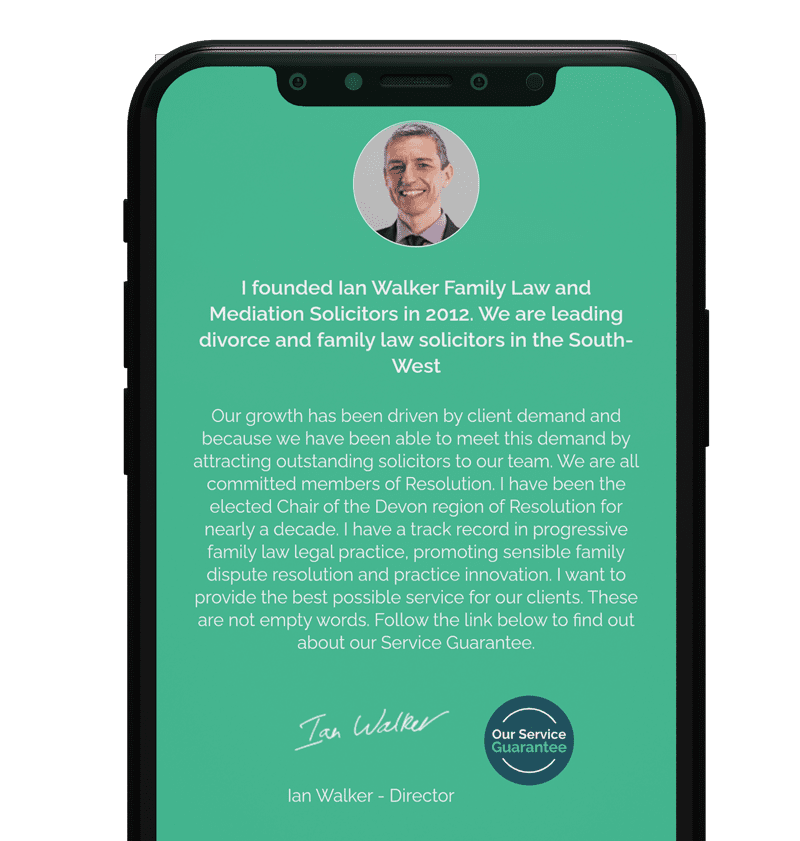 Family Law Solicitors Brand Identity
We created the original branding and website over 8 years ago. This time we integrated the circle theme to create a technically challenging website design but one that feels more organic and friendly in its design.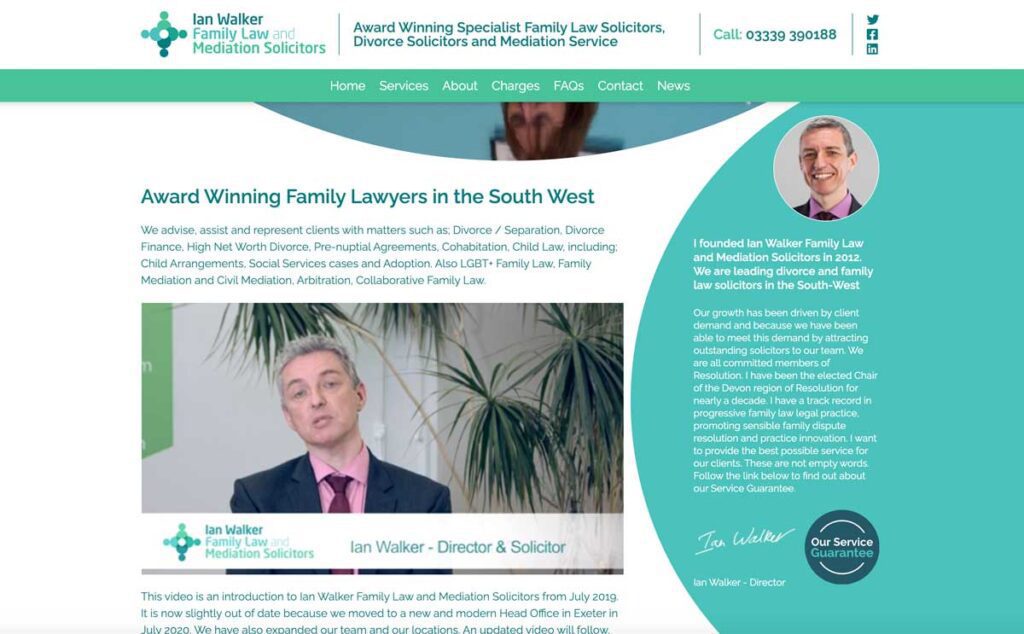 Trust is integral in the legal industry and Ian Walker is as respected as they come. We chose to put him and his team front and centre with the design, giving character, professionalism and a human face to the legal services offered.
We opted for a friendly modern feel, though technically more difficult to develop the overall effect makes the firm stand out in in a competitive marketplace.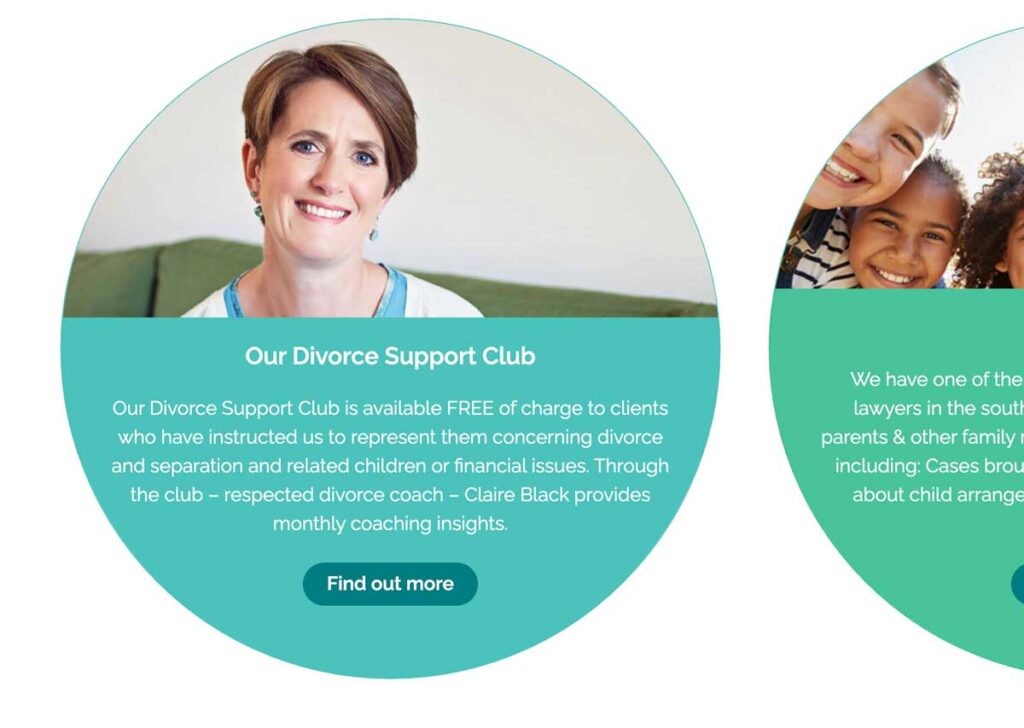 Alongside branding and website design and development we handle SEO, Google Ads, Google My Business management and Social Media for Ian Walker Family Law and Mediation Solicitors. Ensuring a steady stream of leads, enquiries and phonecalls that are crucial for any growing business. 
Ian Walker's law firm has grown from a 'one man and his laptop' into award-winning solicitors with currently 12 office locations across the south-west and growing. As well as this they recently announced that "The turnover of our business will be more than double what it was two years ago."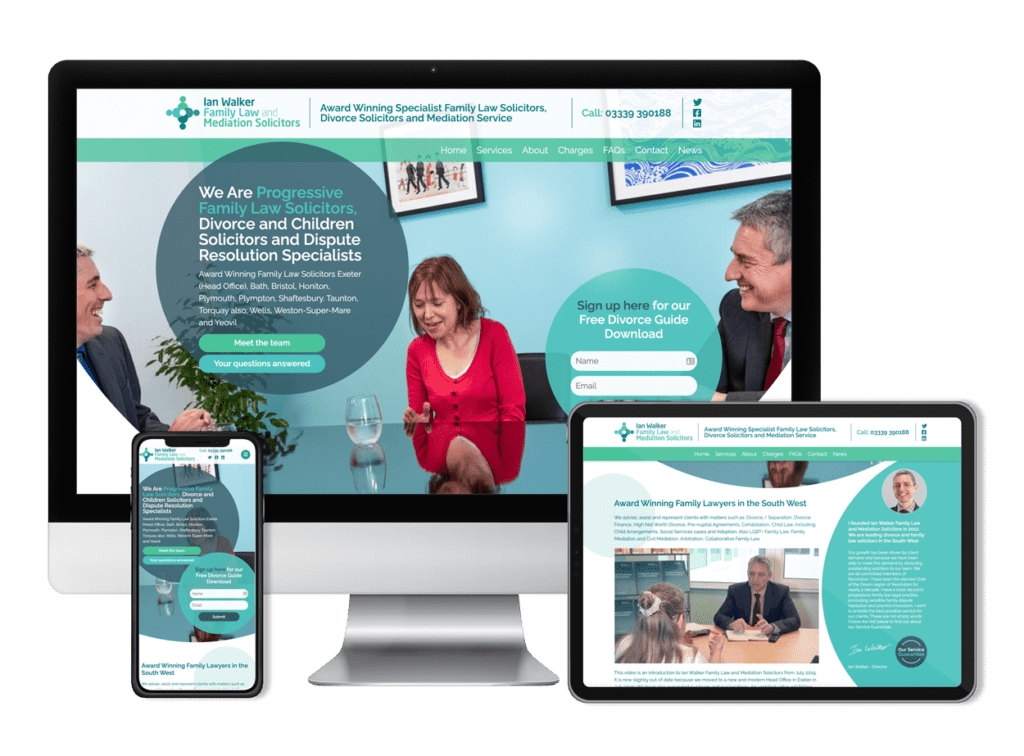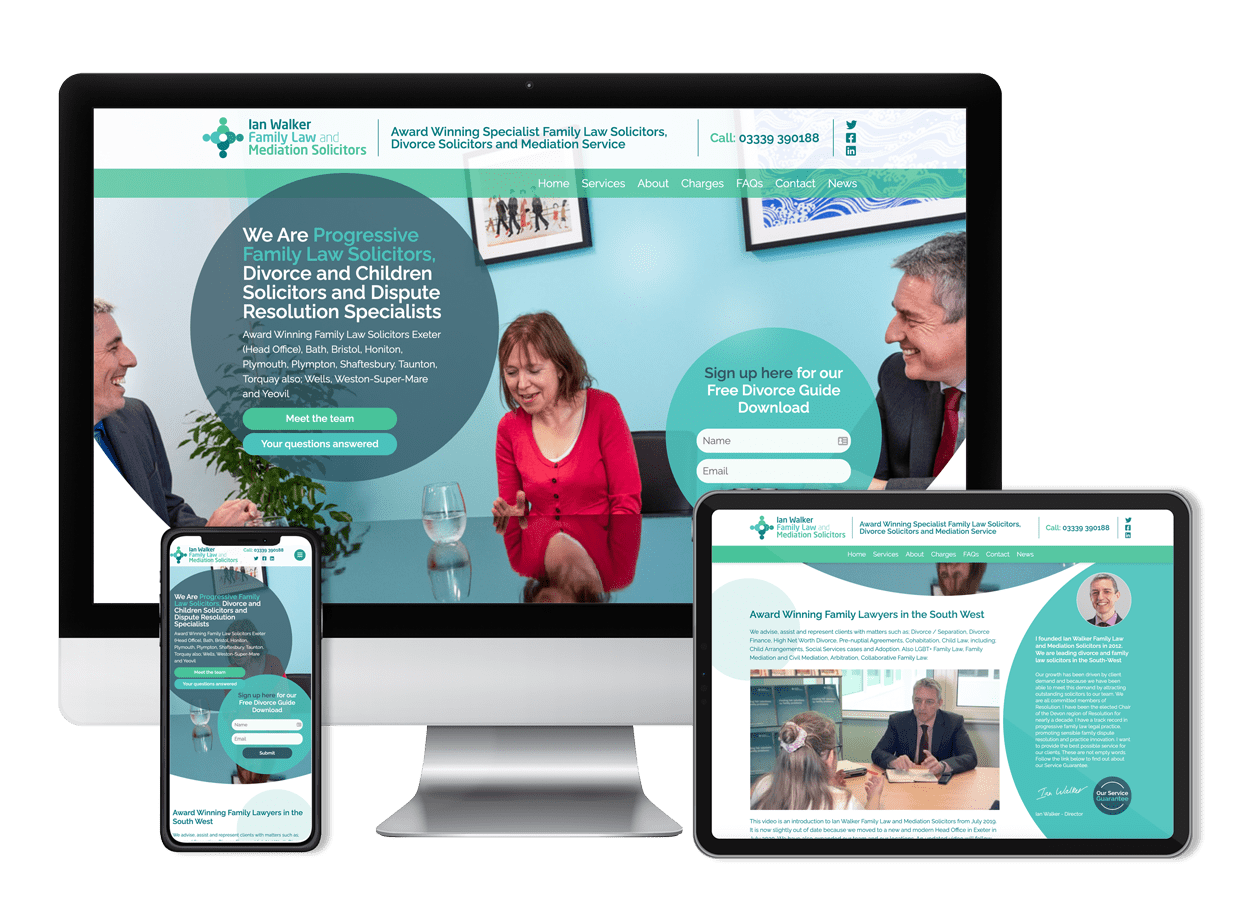 "I have worked with Dot Media for nearly 7 years they have helped my business to grow subsequently. Branding and a good website are very important for any startup. We have worked well together, shared ideas, and ended up with excellent branding & website. Instructing Dot Media has been a great decision."
Think we can help? We'd love to hear from you...